This is a multifunctional egg-timer. It has the following features:
1.) Digital clock with time and date;
2.) Two egg timers;
3.) One alarm time;
4.) One stopwatch;
5.) Receiver for the DCF77 radio clock signal.
All the functions can be used at the same time.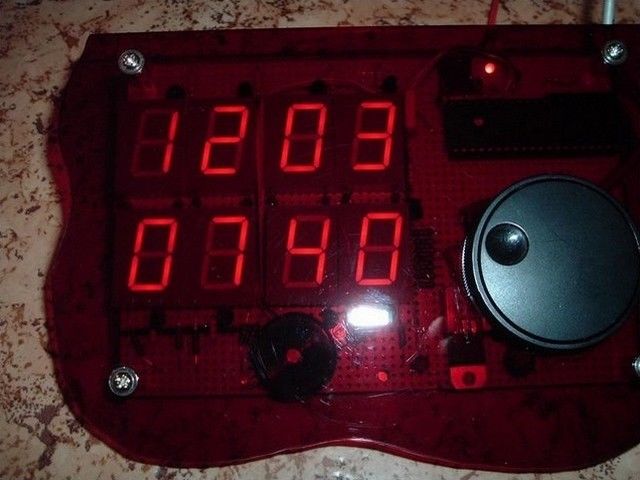 As it is an older project, it does not have an etched PCB. I took the joggle button from an old VCR remote control.