These are a set of miscellaneous voltage converters.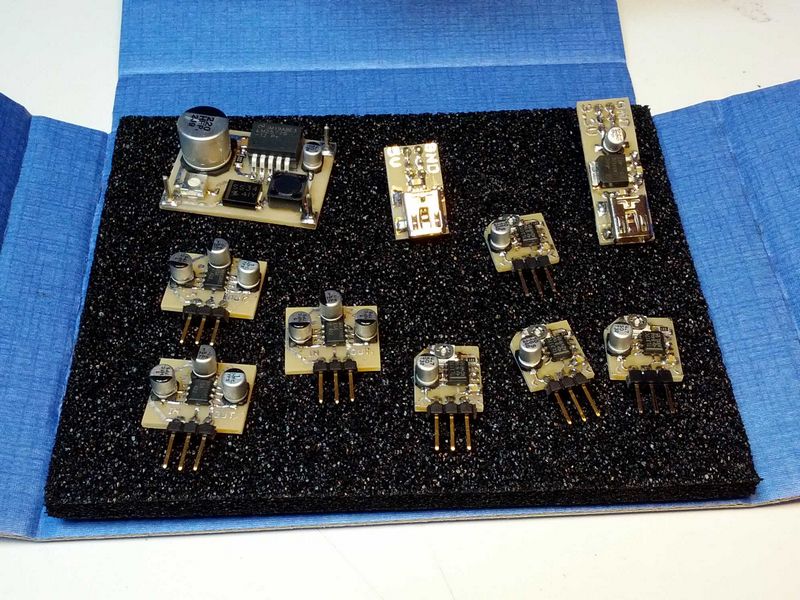 ---
LM2577 5V to 40V step up
When using VFD displays, a high voltage supply is needed. This is a simple module that converts 5V to 40V. It is adjustable between 12V and 50V.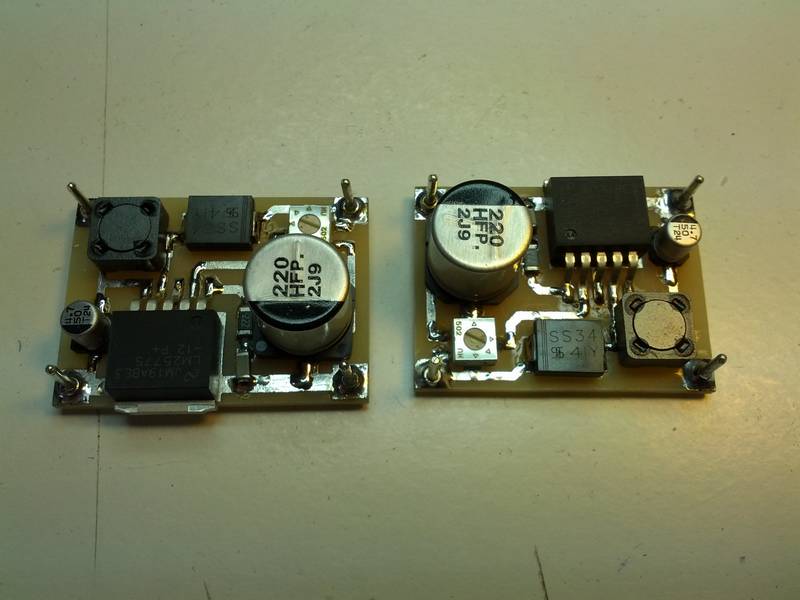 Here is a module mounted on a 16x2 VFD character display.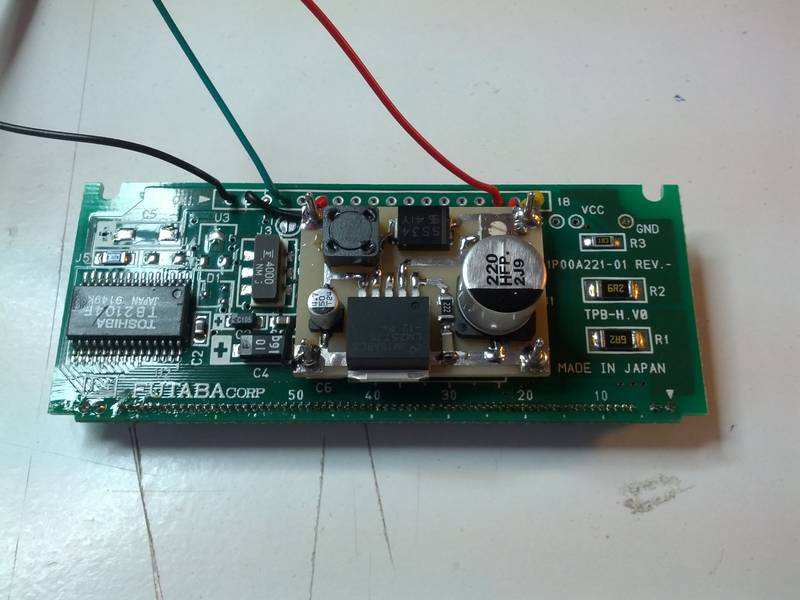 The retro charme of a VFD. This one is actually an exotic exemplar with a UART interface. I bought a few for just €1.95 each.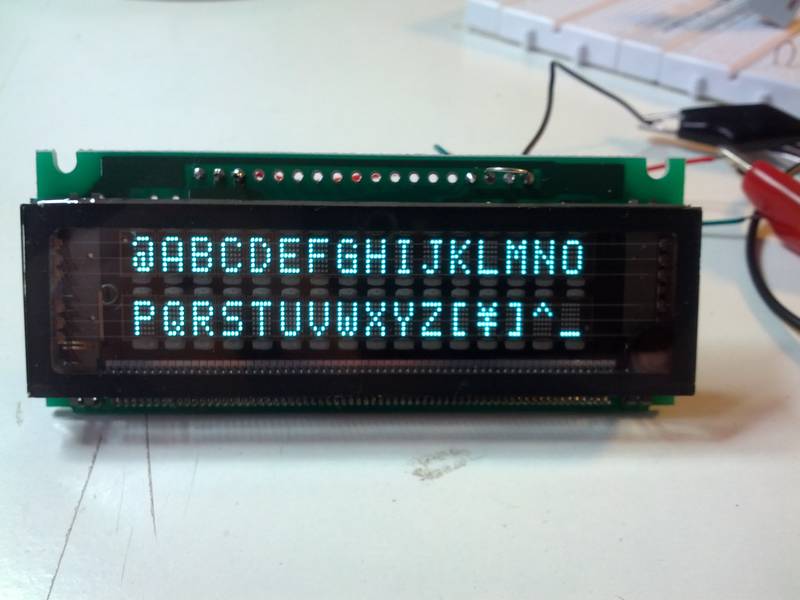 ---
MAX1681 voltage inverter
Sometimes one needs a few negative volts, for example when building an OPAMP circuit. It enables the OPAMP to reach 0V which may occasionally needed. The MAX1681 nicely serves this purpose. It only needs three external capacitors and can be obtained as a free sample from MAXIM. It gives you about -4.4V for an input of +5V.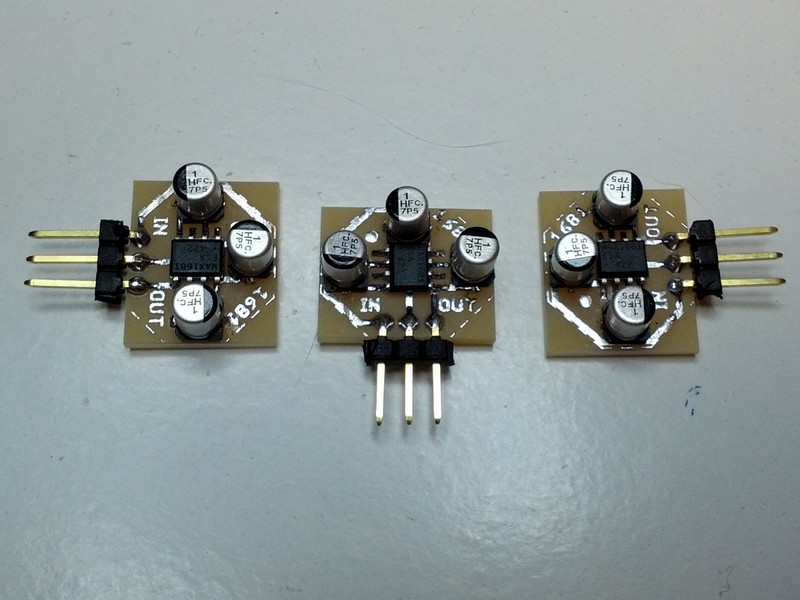 The circuit is so simple that I didn't bother to make a schematic. Instead I will show a picture of these nice cacti.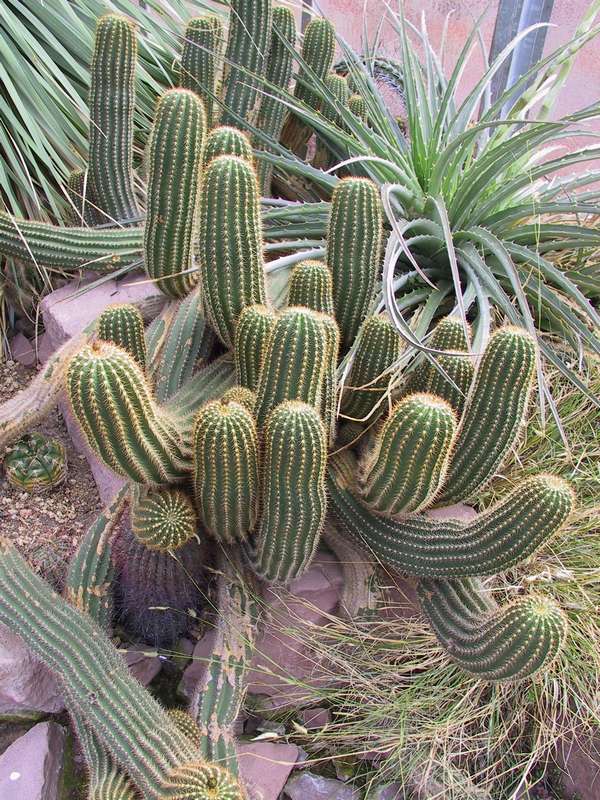 ---
LM317 adjustable voltage mini module
For adjustable voltage the LM317 is a well known component.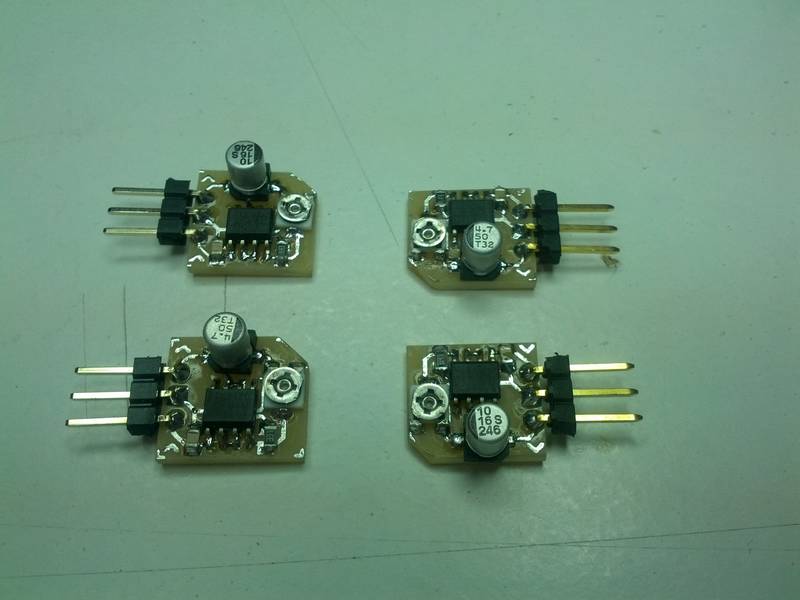 Tiny single-sided module. All the modules are designed and produced in my home workshop.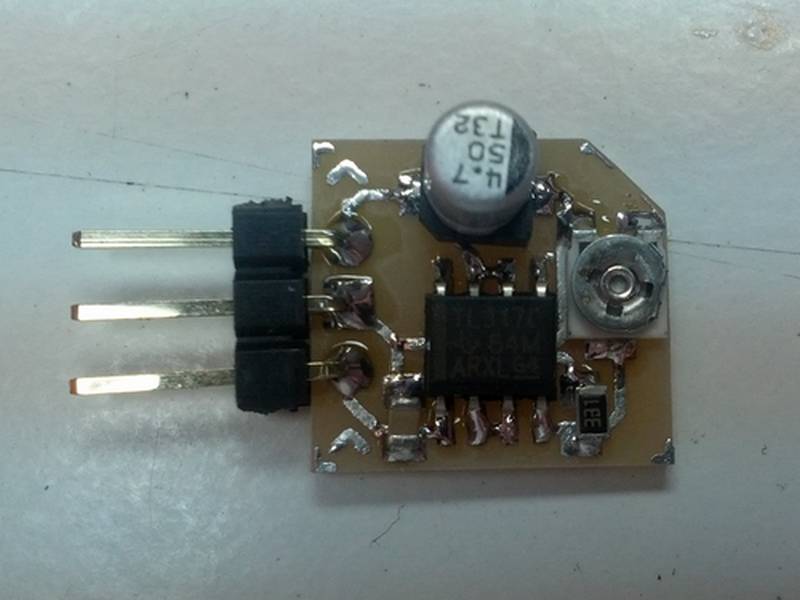 ---
Breadboard mini USB connector
Mobile phone chargers give 5V with typically 1A. This is totally appropriate for breadboard circuits and it is very compact compared with bench power supplies.
The 5V can be used directly and by adding a LM1117 there is a 3.3V version.